Hoya Satellite Symposium
As part of EAOO Helsinki2021 Satellite Symposium Partner HOYA is organizing an hourlong symposium event on Saturday. The topic of the event is myopia control and features lectures from top professionals in the field.
Note that seats to this lecture are limited.


Program
HOYA Vision Care Myopia symposium during EAOO Helsinki2021
Saturday, April 24, 2021, 9:00–10:00 CEST


MiYOSMART: latest insights for myopia control
Chairs: Petri Eskola & Pascal Blaser


9:00–9:02 Welcome and introduction
Chairs: Petri Eskola & Pascal Blaser
9:02–9:10 The principles of MiYOSMART
Speaker: Petri Eskola, Global Marketing PMO Manager, Optometrist
9:10–9:30 Myopia control effect of MiYOSMART
– findings of 3 year follow up study
Speaker: Prof. Carly Lam, Hong Kong
9:30–9:40 Myopia control – making it happen!
Speaker: Prof. Bruce Evans, United Kingdom
9:40–9:55 Panel discussion
All speakers and chair

9:55-10:00 Conclusion



Speakers



Professor Bruce Evans is Director of Research at the Institute of Optometry and Visiting Professor to City, University of London, and to London South Bank University.

He is a Fellow (by examination) of the College of Optometrists and holds their higher qualifications of Diploma in Contact Lens Practice and Diploma in Orthoptics. He is a Fellow of the: American Academy of Optometry, European Academy of Optometry, and British Contact Lens Association. His main areas of research are binocular vision (orthoptics), children's vision, dyslexia, contact lenses, myopia, computer vision syndrome, and headaches including migraine. He has authored over 250 scientific and professional papers, eight editions of optometric textbooks, and has given more than 250 invited lectures. He is a director of an optometric practice and of an optometric consultancy company.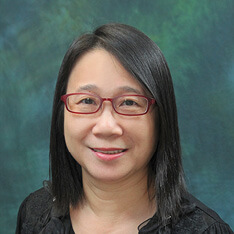 Professor Carly Lam, Professor of the School of Optometry, at the Hong Kong Polytechnic University.
Professor Lam has spent most of her teaching career at The Hong Kong Polytechnic University. She has a long-standing research interest in myopia and has published over 60 papers on this topic. She received the OPO Bernard Gilmartin Award from the College of Optometrists in UK for Research Excellence in 2015.
She is a Member of the College of Optometrists (UK) and a Fellow of the American Academy of Optometrists. She has served in the Asia Pacific Council of Optometry (APCO) and World Council of Optometry (WCO) in various roles for more than 10 years. She is currently the Vice President and Chair of the Membership Committee of APCO, and a member of Education Committee and board of director of WCO.