SPEAKERS

Green Growth Forum is pleased to welcome the confirmed, international as well as national speakers.
---
Unna Lehtipuu
Moderator
Unna Lehtipuu is a Communications and Media professional with extensive experience in international communication, journalism, investing and corporate responsibility issues. Currently the Communications Director at Finnfund, partner at Framilla Finland and an author of 8 non-fiction books.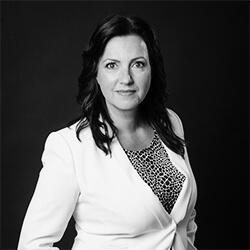 Philipp Hildebrand
Vice Chairman of BlackRock
Philipp Hildebrand, Vice Chairman of BlackRock, is a member of the firm's Global Executive Committee. He also oversees the BlackRock Investment Institute (BII) and BlackRock Sustainable Investing (BSI).
Mr. Hildebrand joined BlackRock in 2012. Prior to that, he served as Chairman of the Governing Board of the Swiss National Bank (SNB). In that capacity, he was also a Director of the Bank for International Settlements (BIS), the Swiss Governor of the International Monetary Fund (IMF) and a member of the Financial Stability Board (FSB), of which the Leaders of the G20 appointed him Vice Chairman in 2011. He was also Chairman of the Administrative Committee of the Board of Directors of the BIS, and part of the Steering Committee and the Plenary of the Financial Stability Board (FSB). Previously, Mr. Hildebrand was Chief Investment Officer of a Swiss private bank and a partner at Moore Capital Management in London.
Mr. Hildebrand is a Trustee of the British Museum, a member of the Group of Thirty and an Honorary Fellow of Lincoln College, Oxford. He sits on the International Advisory Board of Oxford University's Blavatnik School of Government and the International Leadership Council for Europe for the University of Toronto. He is a Chevalier de L'Ordre National du Mérite (France).
Mr. Hildebrand earned a BA from the University of Toronto, an MA from the Graduate Institute of International Studies in Geneva, and a DPhil from the University of Oxford.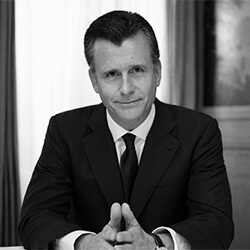 Tuomas Välimäki
Member of the Board of the Bank of Finland


Tuomas Välimäki has been a member of the Board of the Bank of Finland since 12 July 2018. Tuomas Välimäki is responsible for investment of the Bank of Finland's financial assets, monetary policy implementation and market operations as well as academic research and research on transition economies. He is also responsible for cash supply and payments as well as digitalisation and IT issues.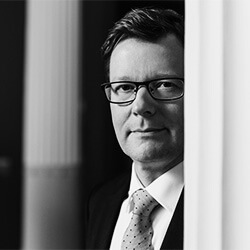 Martin Spolc
Head of Unit, Sustainable Finance, European Commission


Martin Spolc is the Head of the Sustainable Finance unit in the European Commission's Directorate General for Financial Services. Prior to his current role, he was the Head of the Capital Markets Union unit, the Economic analysis unit, Deputy Head of the Banking unit and Assistant to the Director General, directly involved in developing the Banking Union and other key projects in the area of financial services aiming at restoring financial stability since the crisis. Before joining the Commission, he had worked at risk management consultancy and the banking sector. He is the holder of the CFA and FRM designations and member of the CFA Institute and Global Association of Risk Professionals.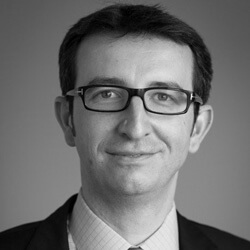 Erkki Liikanen
Chair of Trustees of IFRS Foundation
Mr. Erkki Liikanen is the chair of Trustees of IFRS Foundation. His initial three-year term began in October 2108. Mr. Liikanen is also the Chairman of the Board of Helsinki Graduate School of Economics. He is also the chair of the board of Bruegel, a European think-tank in Brussels
Mr. Erkki Liikanen, MPolSc (Econ.), was Governor of the Bank of Finland from July 2004 until July 2018 having served two full 7-year terms. He was 10 years Chairman of the ECB Audit Committee, with a mandate to enhance the corporate governance of the ECB and the Eurosystem. He was also Governor of the International Monetary Fund for Finland.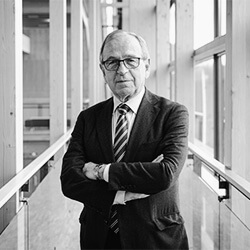 Sirpa Pietikäinen
Member of the European Parliament, Finland

Sirpa Pietikäinen is a Finnish Member of the European Parliament, representing the European People's Party (EPP) since 2008. Former Minister of Environment and a Member of the Finnish Parliament. Among her many duties, she is a member of the Economic and Monetary Affairs Committee (ECON).
Pietikäinen has been working over ten years with sustainable finance issues, among main initiators of the concept and roadmap in EU.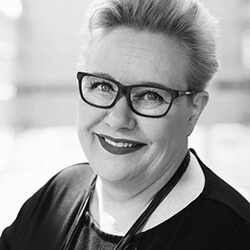 Ville Skinnari
Minister for Development Cooperation and Foreign Trade
Before devoting his work to politics full time, Ville Skinnari has worked in various positions in the field of international trade, including developing Nokia's service business for the Asian and European markets and serving as the Business Development Director for the Koillismaa region. He has also run a small company of his own and worked as a specialist in international law.

Juha Soininen
Post-doctoral researcher, LUT University, Finland

Juha Soininen works as a post-doctoral researcher at LUT School of Business and Management in the unit of Strategy and Accounting. He has previously worked as an assistant professor at Hanken School of Economics in the department of Accounting. Soininen has teaching experience in the fields of Corporate Governance, Management Accounting, Finance and Research Methods. In his research Soininen has focused on entrepreneurial orientation and performance of Finnish SMEs.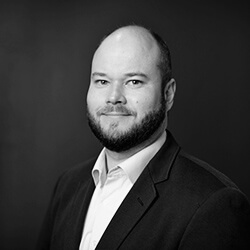 Leena-Mari Lähteenmaa
President Finland, Poland and Baltics, CGI, Finland

Leena-Mari Lähteenmaa was appointed President of CGI's Finland, Poland and Baltics operations in October 2019, where she oversees approximately 4,500 consultants and professionals who deliver end-to-end services—strategic business and IT consulting, systems integration, managed IT and business processes services, and IP solutions—to clients across these regions.

Prior to this appointment, Leena-Mari led the operations for CGI in Finland, where the company has gained a second largest IT services provider position with more than 10% of IT services market share.

Before joining CGI through its merger with Logica in 2012, Leena-Mari had numerous leadership roles in various leading IT companies. With 30 years of IT services experience, Leena-Mari is a recognized leader with a passion for operational excellence and highest quality in all operations. She uses her industry and technology expertise, along with open and transparent leadership style, to truly understand client needs and offer highly effective services and solutions one objective in mind - to help her clients and teams grow.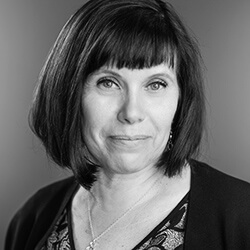 Wilco van Heteren
Executive Director, Sustainalytics, The Netherlands

Wilco van Heteren is an Executive Director in the ESG Research Team at Sustainalytics, a Morningstar company. Having joined the company early 2013, he is leading the ESG Risk Research domain within Sustainalytics. Mr. Van Heteren spent over 16 years in asset management with a strong focus on ESG at Robeco Group and PGGM in The Netherlands. His academic background is in econometrics and philosophy.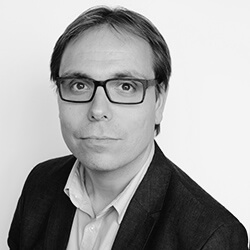 Miika Korja
Specialist, Climate and nature solutions, Sitra, Finland

Miika focuses on nature, biodiversity, and climate solutions at Sitra, The Finnish Innovation Fund. Sitra was selected in 2018 as a leading driver of the circular economy at the World Economic Forum in Davos. Miika's background is in sustainable finance and ESG in asset management and corporate banking.
Miika first encountered environmental issues while studying in India in the United World College programme on a Finnish Cultural Foundation scholarship. He served as a chief fire officer for the college's fire brigade, which was responsible for protecting the valuable Van Vihar Biodiversity Reserve against wildfires. From India, Miika's journey continued to Bolivia, where he worked in ecotourism in the Amazon.
Miika holds a master's degree in Environmental Policy and Regulation from the London School of Economics, and a bachelor's degree in Policy Science from Leiden University College the Hague.
During his time in London, Miika was Partner at Affirmative Investment Management, the world's first dedicated green and social bond fund management company. Most recently he worked for the OP Corporate Bank in Helsinki, focusing on the environmental, social and governance aspects in corporate finance.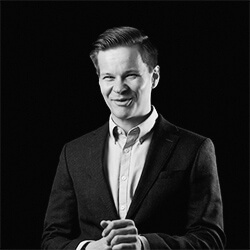 Peter Paul van de Wijs
Chief External Affairs Officer, GRI, The Netherlands


As the Chief External Affairs Officer, Peter Paul van de Wijs is responsible for driving effective advocacy for GRI around the world, developing and implementing GRI's global internal and external communications strategy and maintaining the external relations.

Peter Paul has over 20 years of professional experience in communications and sustainability. In addition to leading his own business, Peter Paul has held executive positions at the LEGO Foundation and the World Business Council for Sustainable Development (WBCSD).

Earlier in his career, Peter Paul has held various international positions in communications, sustainable development, government affairs and issues management at The Dow Chemical Company, including leadership of Dow's Global Water Strategy Team. He holds a degree in Communications from the College for Economic and Business Administration Studies in Eindhoven, the Netherlands.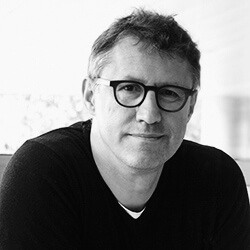 Antti Kontio
Head of Funding and Sustainability, Municipality Finance plc (MuniFin), Finland
Antti Kontio has been working in MuniFin since 2008. In the current position Antti is responsible for all long-term funding operations and sustainability issues at MuniFin. Funding activities include pricing and execution of funding transactions (EUR 8-12 billion annually), execution of derivative transactions and bond buybacks. An important part of the role is the long-term funding planning
and being a member of the Capital Markets Management Team. In addition, Antti and his team is responsible for investor relations and co-operation with the bank community.
In addition, Antti is responsible for sustainability issues at a company level. This includes establishing and developing company-wide strategies, policies and sustainable products. Between 2015 and 2016 he led the Green finance project and between 2019 and 2020 the Social finance project.
Antti Kontio holds an MSc (Econ) degree from Aalto University School of Business with Finance as major. He is also a CFA Charterholder.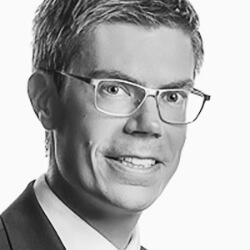 Tuomas Virtala
CEO, OP Asset management, Finland
46 years, happily married, father of two lovely girls 10 & 13. 22 years of experience in Asset Management and Private Banking. Work experience includes versatile portfolio managment and investment activities, leading investment teams and organisations, leading asset & fund managment organisations, management team experience in banking acitivities, board membership experience in both financial and industrial companies. Employers prior to OP include Sampo Bank, Mandatum Asset Management, Danske Bank, B10 Asset Management - Current Board memberships: OP Real Estate Management (chair), Tornator Oyj (member).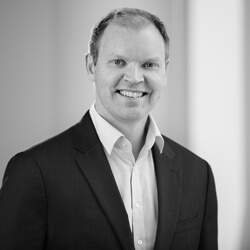 Ulrika Hasselgren
Senior advisor, Infranode, Sweden

Partner at Arabesque, leading the Group's business in the Nordics, and serving as head of Europe for corporates and sovereigns. 20+ years of experience in sustainable finance and investment, having held senior leadership positions in Danske Bank (Global Head of Sustainability and Impact Investment) and Institutional Shareholder Services, ISS (Global Head of RI Strategy & ESG Integration), and was founding partner and CEO of Ethix SRI Advisors, acquired by ISS in 2015. Having worked with institutional investors and asset managers across Europe and North America, she has vast experience in creating sustainable investing strategies and integrating ESG into the investment process and decision-making using innovative methodologies.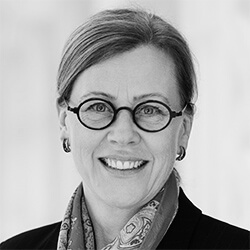 Rights for changes reserved.